Namaste,
DISHA is happy to update you about the overwhelming response we received for the 9th Annual Vivekananda Jayanthi Celebrations Grand Finale. On January 27th, Maharani Lakshmi Ammanni College for Women (MLACW) and DISHA jointly organized inter-collegiate competitions on account of Swami Vivekananda Jayanthi. The competitions included "My action plan for the holistic development of a student" a presentation by teachers and three competitions for students namely a speech on "Transforming Indians to Transform India",dumb charades on topic India and Group song (patriotic theme).
The day started with an invocation prayer by the students of MLACW followed by lighting of the lamp by dignitaries. A brief introduction about DISHA and Vivekananda Jayanthi was presented. The chief guest of the day, Shri Tejasvi Surya then spoke about the relevance of Swami Vivekananda and his teachings. He inspired students by narrating various incidents from Vivekananda's life and urged all to follow the message of Swamiji.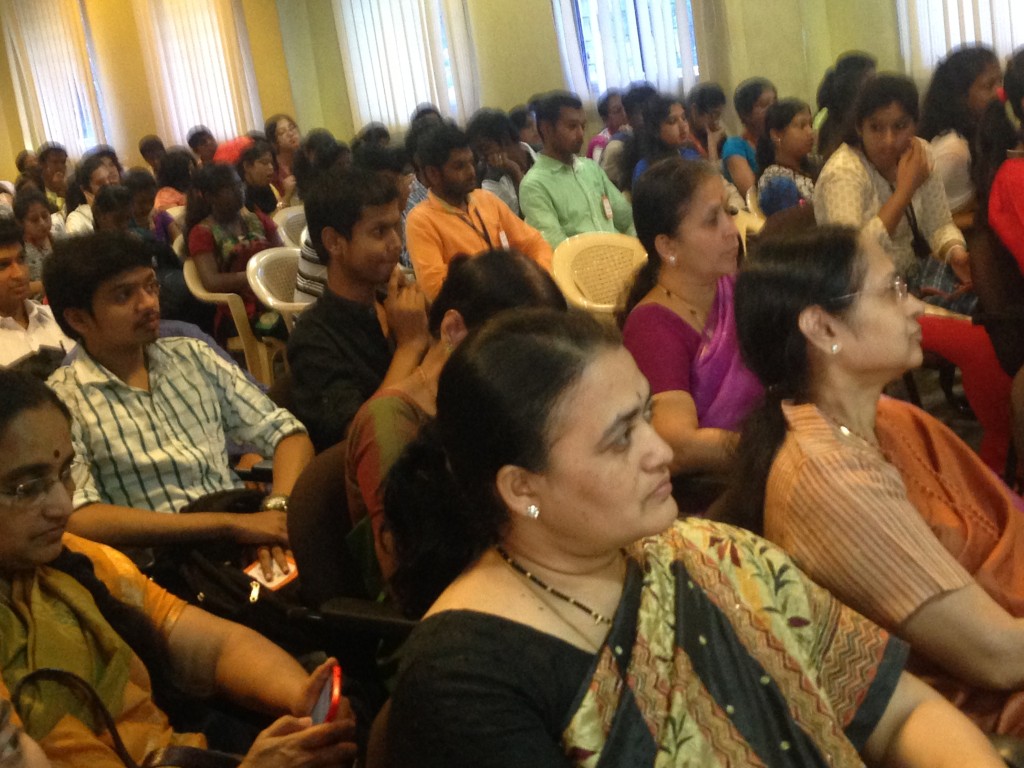 Subsequent to the inaugural ceremony, competitions were held simultaneously in parallel rooms.
We had an overwhelming response from the students in terms of participation for all the events. Degree students from various engineering colleges, pharmacy students and post graduate students participated. Over 300 students from across 20 institutions participated in this event and made it a memorable one.
Speech for Students: – 55 students participated in the speech contest on the topic "Transforming Indians to Transform India". Students beautifully presented their ideas and cited numerous examples, anecdotes and quotes of great personalities. Dr.Giridhar Upadhyaya(Associate Professor, KIMS), Shri.Amit Malaviya (Ex-banker & Angel Investor), Prof.Anusuya Kashi(Associate Professor, Vivekananda College of Pharmacy), Shri. Subramanian(Director, Yoga Bharati), Smt. Kshama(Lawyer &Trustee, Disha) and Smt.Rekha Ramachandran(Secretary, Disha) judged this event .The student of BMS College of Engineering and KLE College won the prizes.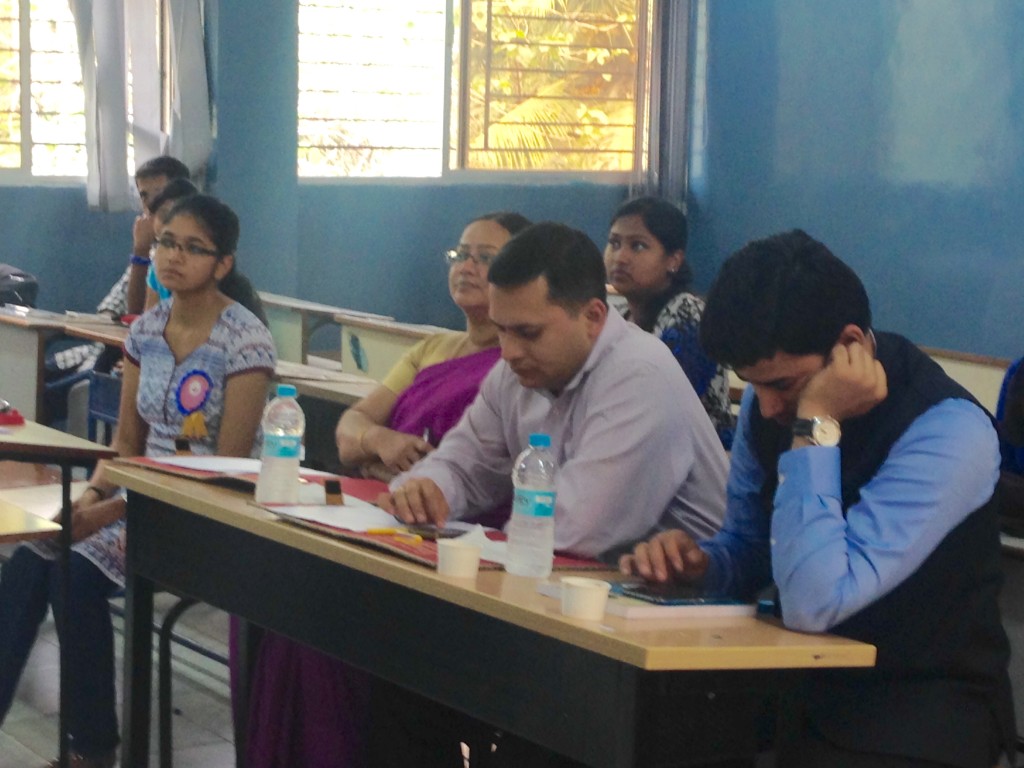 Dumb Charades: 52 students took part in this competition. The theme was India. Students enacted great personalities of India, important monuments/places, historical events, slogans and national days. Smt.Janaki, Smt.Uma, Shri Pradeep and Shri Pramodh judged this event. Students of MLACW and Samruddhi group won the prizes.
Patriotic Group Song: – 25 groups participated in this event. Their voices reverberated through the auditorium and kindled the national and patriotic spirit of all. To add liveliness to their song some groups had musical instruments as accompaniments. Musicians Sri.Ravi Chakravarthy(iSoL), Smt. Padmashree Rao and Smt. Bhavani Hegde judged the event. Jain Evening College, MES Degree College, Sheshadripuram College and MLACW merited the prizes in this category.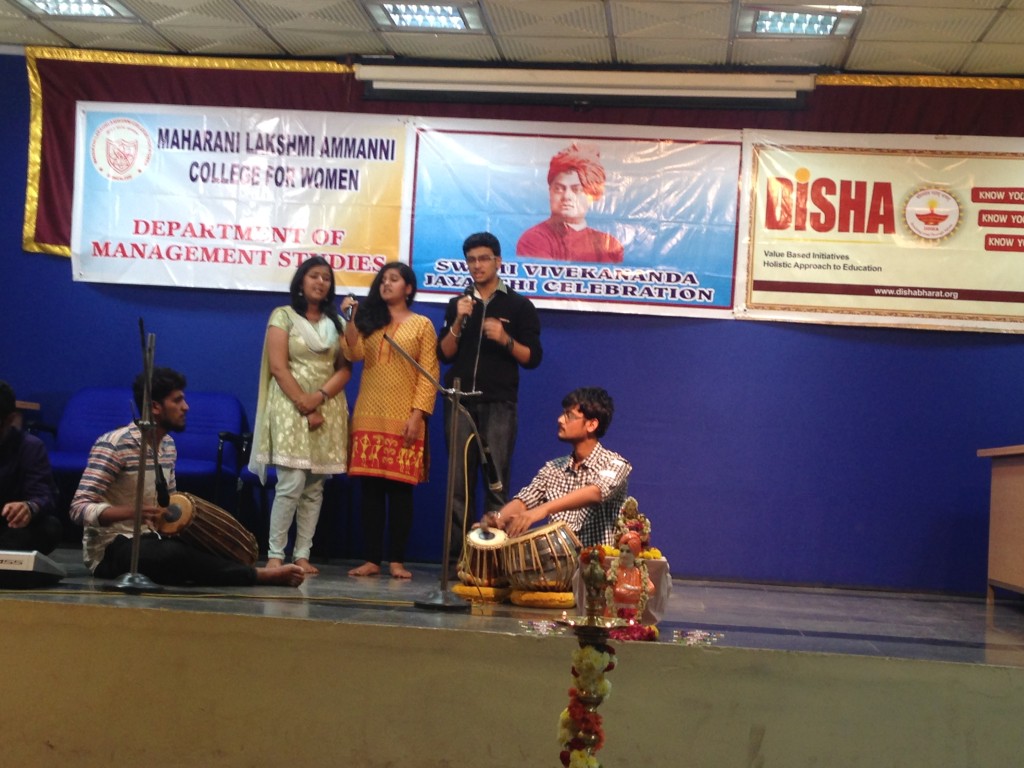 Three teachers presented their action plan on holistic development of students and a lecturer from KLE College won the prize.
This event was a resounding success by the grace of God, support from MLACW, volunteers of DISHA and mainly students of MLACW who were earlier a part of Disha workshops. We request your continued support and guidance for the noble cause of spreading value education.