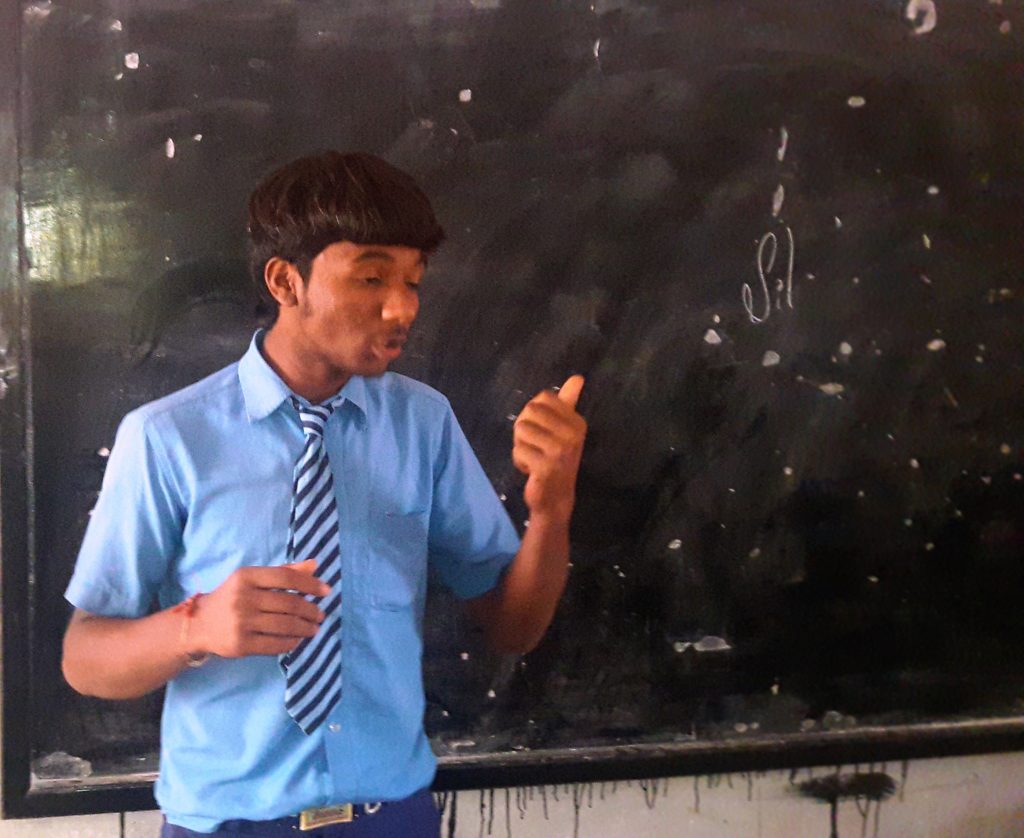 Mallesh, a 10th std. student studying in Kengeri government high school had a drastic change in his life after he went through our Disha – VivekaVikasa Life skills and value sessions in their school when he was in 9th std.
In one of our session which focused on "Family Values," many students  were in tears by the end of the class and Mallesh was touched so much that, he came and prostrated to us saying you all have changed my way of thinking. The same day he apologized to his parents for the mistakes he had done till now and also promised that he will take good care of his parents till he is alive. He also stated that he would make his parents happy and proud.
The other impacts on Mallesh from our session are:
He has promised to be a good human being in the society.
He said he has learnt how to reach his goal by facing obstacles in his life using the formula, Goal = Dream + Plan + Action.
He also mentioned that by practicing yoga & meditation we can achieve anything.
At last he mentioned, what I give to my country is more important than what the country has given me
Seeing such a transformation in the students gives us the satisfaction and inspires us to conduct more sessions!!