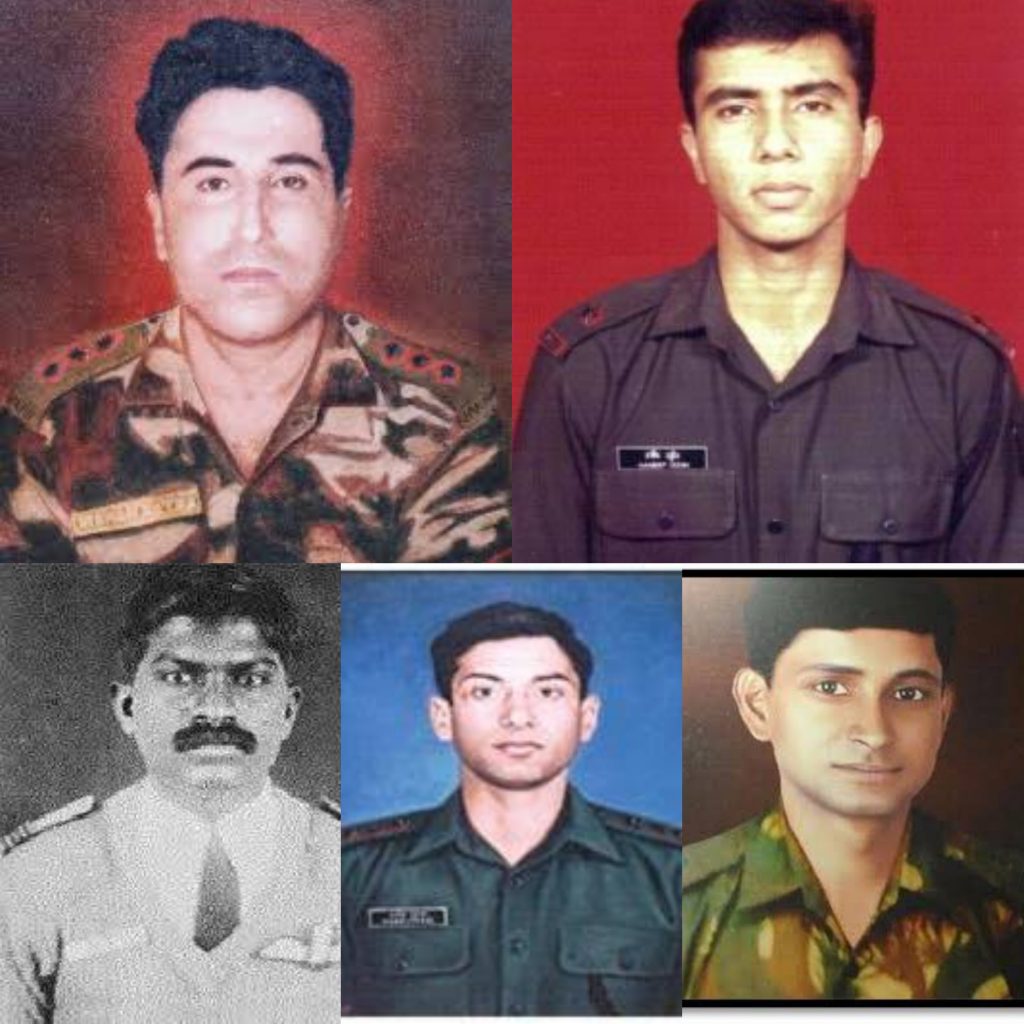 "In times of war and not before, God and the soldier we adore.
But in times of peace and all things righted,
God is forgotten and the soldier slighted."
-Rudyard Kipling
Indeed, in today's times of relative peace, we have forgotten the war which is to be celebrated by the millions of Bharatiyas – Kargil.
26th July is Kargil Vijay Diwas. It is a day to remember our soldiers and to make a pledge to never forget the 527 brave hearts who sacrificed their life fighting for the motherland, the men who sacrificed their lives so that their Indian brothers and sisters could continue to live peacefully.
Here are a few vignettes to remember these courageous warriors.
* Captain Vikram Batra, Param Vir Chakra led one of the toughest operations in mountain warfare in Indian history. He was often referred to as ''Sher Shah'' ("Lion King") in the intercepted messages of the Pakistan Army. Once he met an acquaintance who told him to be careful in the war, to which Batra replied:"I'll either come back after raising the Indian flag in victory or return wrapped in it. But I'll come for sure."
* Captain Haneef Uddin, Vir Chakra was a poetic warrior who always used to inspire the troops by his singing, especially of this song written by his younger brother:
"Ek pal mein hai sach saari zindagi ka; iss pal mein jee lo yaaron, yahan kal hai kisne dekha" (The truth of our lives is encapsulated in one moment; live this moment, who knows what tomorrow holds).
* Captain Manoj Kumar Pandey, Param Vir Chakra was an Indian Army officer of 1/ 11 Gorkha Rifles who was martyred during the attack on Jubar Top, Khalubar Hills in Batalik Sector, Kargil. His actions have led to him being referred to as the "Hero of Batalik".
His last words were "Na chhodnu" ("don't spare them" in Nepali).
* Major Rajesh Singh Adhikari, Maha Vir Chakra who led the capture of Tololing on Kargil. He put aside reading his wife's letter because he thought it would cause him to lose focus from the task on hand. This, despite probably knowing that he may never return back from the battlefield.
The stories of these souls who lived and died for the nation need to be told to every Indian. Let us never forget the words by our Jawan's who say "Our flag does not fly because the wind moves it, it flies with the last breath of each soldier who died protecting it".