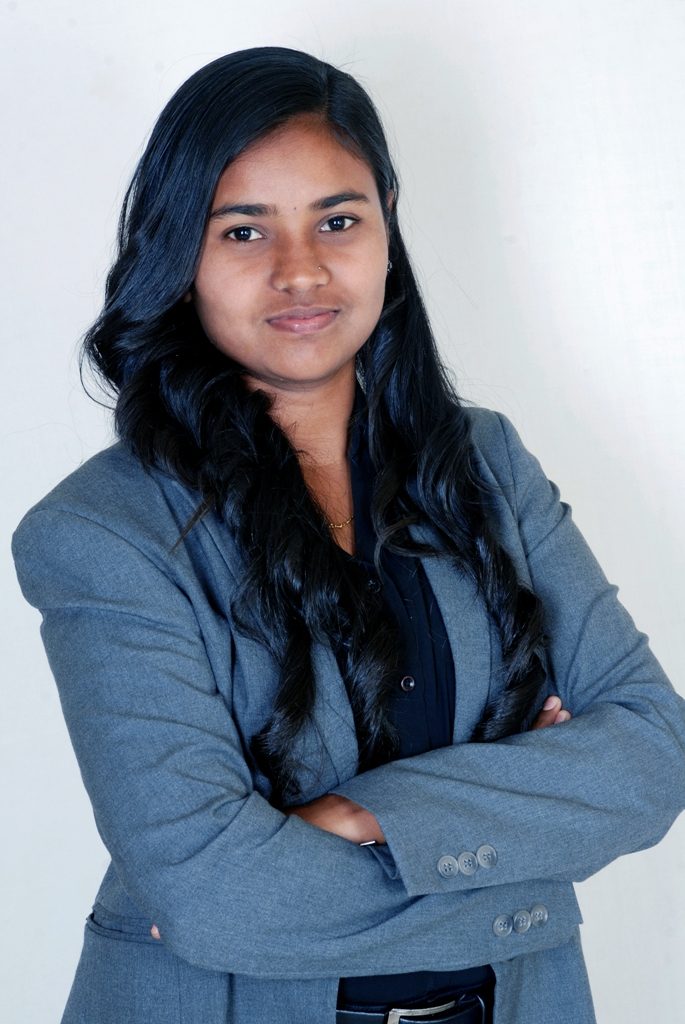 Who can imagine that a young girl barely in her early twenties, (23 years) whose mother is a teacher and father a tailor, would start an NGO and that too to create awareness on Aero Space among children and college students!
Well, that's exactly what Nikhitha has done. She wanted to become an Air Force Pilot but was unable to match the required physical standards. To continue her passion, she joined Aero Space Engineering at Alliance College, Bangalore. During her studies she started an Aero Club to exchange and share information on space research, rockets etc. After that there was no stopping her. Despite getting numerous placements, Nikhitha and a colleague Sujay Sreedhar registered an NGO called Society for Space Research & Development in 2016.
Nikhitha believes that just as earlier we had the Industrial Revolution, Automobile Revolution, and IT Revolution, now it is time for Space Revolution. She wants students at an early age to develop interest in space, rockets, satellite, astronauts and become Astronomers, Scientists, Researchers, Pilots, Aircraft engineers etc.,  who can take the country forward in the field of Space.
Her achievements are astounding. So far, Nikhitha has conducted innumerable programmes and touched around 4000 students in Bangalore, Hyderabad, Thrissur etc.  She conducts free programmes in orphanages, children homes etc. She does Workshops, Space Camps, Space Trek, Space Talk, Sky Watch and lots more. She is now working to get space-related topics incorporated into school curricula.
So much is the enthusiasm for Space related programmes that today Nikhitha has 200 volunteers from various backgrounds supporting her. She has started branches in Phillippines and plans to open branches in Goa, Lakshadweep and the North East states.
She has received many awards and has been interviewed by several Kannada TV channels and newspapers.
Her next dream is to open a simulated Space Lab where people can experience what it feels like to actually be in space.
Hats off, Nikhitha. For you, even Space is not a barrier.