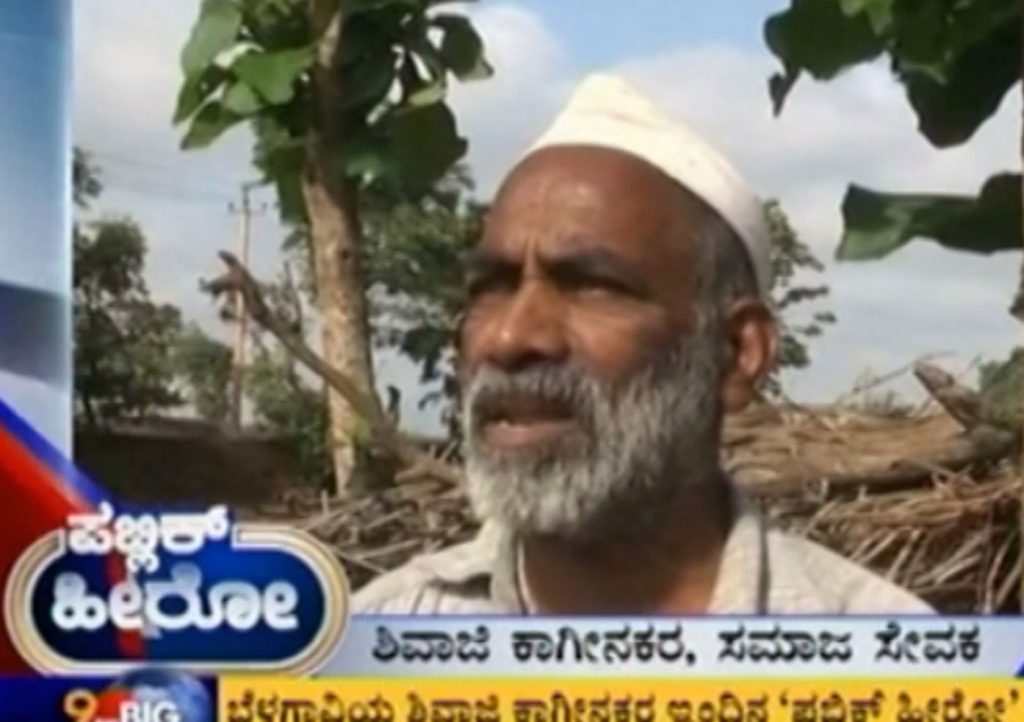 There are people who spout Mahatma Gandhi's philosophy – and then, there are those who live by it. Shivaji Kagnekar belongs to the latter category. Thanks to his efforts, life has changed for the better for villages that are located on the fringes of forests in Khanapur, Belagavi and Hukkeri taluks of Belagavi district, Karnataka.
This 68 year old social reformer pioneered the idea of enhancing rural livelihoods through active participation of people who lived in these areas. Thanks to his efforts, we are witnessing the success that arises from sustainable rural development.
It all started in the early 1970s when Shivaji, a BSc student, quit formal education to work at the grassroots level. Inspired by Mahatma Gandhi and Vinoba Bhave, Shivaji made it a point to become a part of the village, where he was working, and consider it his home. In those days, these villages were ridden with poverty, illiteracy and other socio-economic problems. Only a few people owned land and others worked as labourers. The farming methods aimed at only short term gains. Overdependence on forest produce had led to the decline of forest. Deforestation had affected the availability of water and quality of soil in the villages. Shivaji moved from village to village, creating awareness about the importance of proper management of natural resources.
He involved the villagers and through Shramdaan started planning saplings, reviving degenerated tanks and constructed water harvesting structures. He also helped with setting up systems for cleaning of roads, construction of gobar gas plants, introduced dairy activities and arranged micro finance etc.
The statistics mentioned here indicate enormity of the work undertaken with his guidance:
Plantation of over three lakh saplings with a survival rate of 80%
Gobar gas connection to about one lakh households
Motivating people in about 26 villages to engage in voluntary service and take up sustainable farming practices
Reaching to over 10,000 people through literacy campaign
Inspired by Mahatma Gandhi's motto of "Be the Change you want to see" and Anna Hazare's efforts that transformed Ralegaon Siddhi in Maharashtra, Shivaji Kagnekar did not look back. His efforts have helped in empowering thousands of villagers who will remain ever grateful to this Gandhian in the true spirit!
Source: Deccan Herald