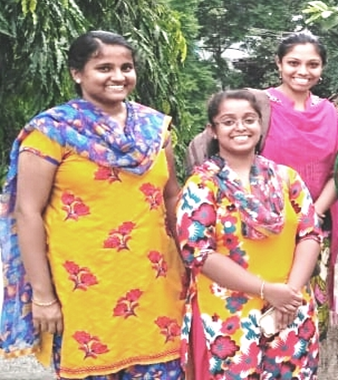 3 students Lavanya, Akshata and Nisha, who attended the Disha's certification course on "Personality Development and Life Skills based on Values" in BSVP College, Vijayanagar thought of utilizing their vacation in a best way. Inspiration from the sessions translated into actions by involving themselves with school team of Disha thereby serving the society.
They dedicated their time completely for 3 months in Nation building activities
1) Conducted workshop and took value-based sessions in more than 15 schools
2) Helped in preparing content for activity-based sessions.
3) Volunteered with NGO'S like Uttishta Bharatha and Youth for Seva for awareness programs
4) Participated in many enrichment sessions thereby widening the horizon.