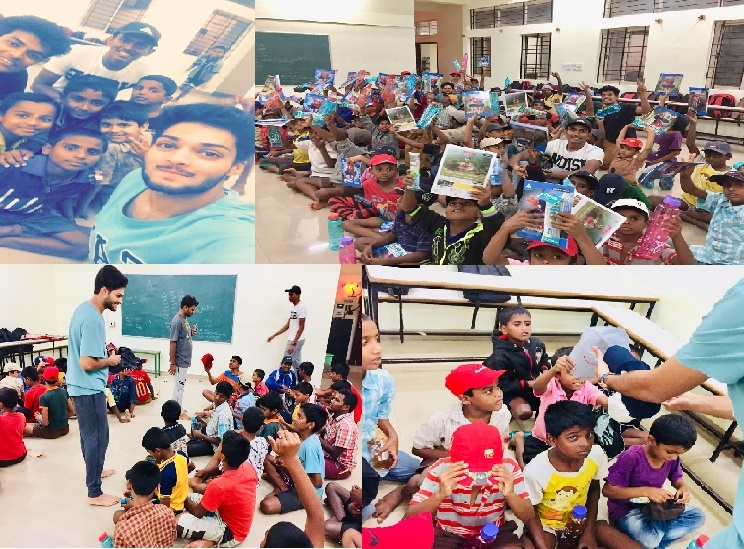 The visit to Nele Narendera was peaceful. I remember the time when I entered the orphanage along with my friends and bags full of gifts for the kids. One little boy was looking out of his window and that smile on his face, that happiness from the bottom of his heart, made me feel like I have won and achieved everything in life because it was the time when I did something for those kids without any reason.
I was inside the orphanage and all I saw was smiles around me.
This visit changed my thinking, my feelings, made an entirely new me.
It taught me a life-long lesson that to do something good it doesn't take much money or will power or companions. All you need to do is make up your mind.
Good things take time to happen, but trust me, it does happen.
It taught me that even though we don't have parents or we are a one-parent kid, the most beautiful things is that we breathe every day. It is a blessing that even after doing hundreds of wrongs, God gives us a second chance every single day. So why don't we change ourselves, unite together, and bring smiles on the faces of needy ones and those who have lost hope in life?
At last I want to say that sometimes, when we sacrifice our happiness or our life goals for others, far better things happen to us, and life turns out to be more beautiful.
That one day visit to the orphanage gave me the most beautiful memories of life and I am proud of myself that I was able to help someone in my life.
And all this happened after I attended the DISHA seminar conducted at M.S. Ramaiah College. DISHA gave me a platform to present myself and taught me the meaning of life.
Leave the sorrows and struggles of life behind and move forward with a smile on your face because WE ONLY LIVE ONCE !