We take pleasure in informing you that DISHA conducted a well-appreciated Train the Trainer program on 4th and 5th June 2016 at Rashtrothana Parishat, Chamrajpet. 
The training program saw an enthusiastic participation from 35 people, from a diverse background right from software professionals to homemakers, from different parts of Karnataka such as Bengaluru city, Belagavi, Tiptur, Gulbarga, Chickballapur, Vijayapur, Koppala and Bengaluru Rural.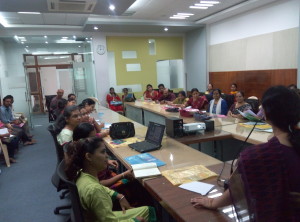 The participants were sensitized towards need for an organization like Disha,which creates awareness among youth on country, culture and personality development based on values.  During the training, the participants were made to experience "Mock Disha" workshop that we generally conducted for students. The rest of the training program was a combination of presentation by trainers, group activities and practice sessions to familiarize and equip the trainees with the skills necessary for yoga practice, group counseling, Namaste India quiz, audio-visual session and DISHA's take home message.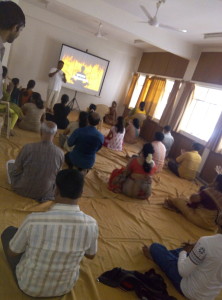 A presentation on "Tejomaya Bharata" served as an eye-opener as well as inspiration to kindle the spirit of patriotism and national pride in the trainees. Towards the end of the second day, the trainees were also provided an opportunity to make presentations to demonstrate the skills they have picked up during the training.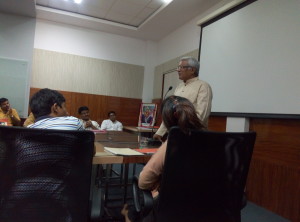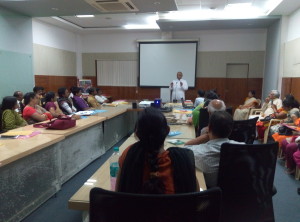 Prominent people such as Shri N. V. Raghuram, President of DISHA trust, Trustees – Shri V. Nagaraj, Shri Venkatesh Murthy and Shri Rajesh Padmar graced the training program with their presence and shared their thoughts to guide and inspire the participants. 
The highlight of this training program was the enthusiasm exhibited by the trainees, who expressed a willingness and yearning to join hands with DISHA to take the student workshops to many more colleges in the city and the state.