Swami Vivekananda Jayanthi
Swami Vivekananda is one of the greatest visionaries of the world and a great youth icon. As DISHA programs are targeted towards youth development, Swami Vivekananda's birthday(National Youth Day) is being celebrated by Disha since 2008. Every year, Disha conducts inter-collegiate events for  college students and lecturers on different topics.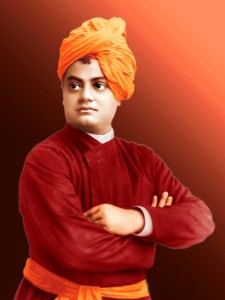 Swami Vivekananda Jayanthi 2016
Disha celebrated Vivekananda Jayanthi with an intention of spreading the message of Swami Vivekananda to the youth of this country. On this occasion, we conducted one hour interactive session for the students of over 50 institutions(schools/colleges) on the topic "Transforming Indians to Transform India" at the respective institution premises and thereby enabling the students to realize their responsibility towards the progress of our nation.